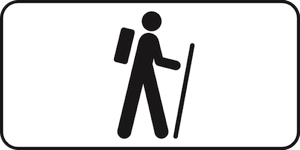 Rattlesnake day hike
Jun 04, 2017
Hiked Maine in Crescent Lake, ME, 43.973951,-70.469305. Tempurature (min/avg/max): 41/56/70 Distance: 2.5 miles round trip, out and back.
Rattlesnake Mt via the Bri-Mar Tr. Interesting little hike. The hill was quite steep, but still just a baby hill. Fairly heavily traveled. The parking lot was overflowed when we left at about 2pm. Two view points, the second gives a very nice view of a couple lakes. The trail continued a little ways more and turns into Nubble Pond Tr. At the end of one trail there was a camp fire and old tent. Maybe some scout thing, but maybe someone living up there.
My calves were crazy tight, so going up was rather uncomfortable.
I have two versions of the video. One was straight from the GoPro, the other was run through googles image stabilization enhancement. The stabalized one is here. Not sure I like it. The quality was much blurrier and while the center of the image was stable, the sides wobbled. Interesting.
Oh, and the GoPro fucked up like 3 video clips. They were not playable when I used the iPhone app, or when downloaded to my laptop. So many small clips is advisable, so you don't loose everything. And this is where the GoPro excels anyway. It's super easy to whip it out and capture a quick video clip.
Brought: Helium, trail runners, dirty girls.
Wish I brought: none.

See full sized map.
See video on youtube.


Blue bird on the bird house

Nice little pond at the entrance. There was another just a little further along, Very nice.

First outlook. Crescent Lake.

Selfie from first outlook. Was playing with my gorilla pod and new attachment that let's me mount it.

Neat tree, in that it looks like it was alive for a while after it fell over. The grain seemed to go with the bend.

Looked like a type of bleeding heart.

View from top. Looking east, is Crescent Lake in the distance.

Parking lot was overflowed when we came out. Not a lot of parking. Maybe 5-6 cars in the parking lot can fit.